Become a Road Safety Warrior
At Advant-Edge Paving Equipment, we believe that building safer roads is everyone's responsibility. Constructing a tapered safety edge on the shoulder of the road is proven to reduce accidents and save lives. Wear our t-shirt and proudly show your support of this important safety measure. The shirts are $9.50 each plus shipping and handling (and sales tax as appropriate). One size available: x-large. 99% cotton.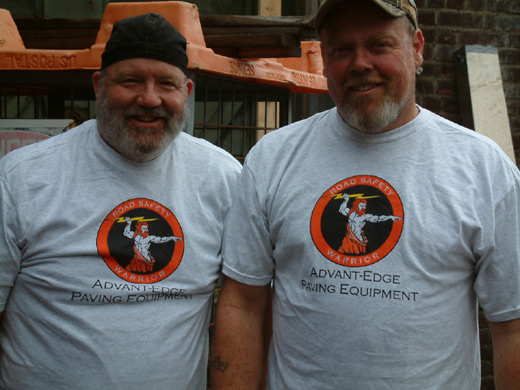 Please email sales@advantedgepaving.com or call us at 814-422-3343 to place an order.